In this guide...
We will provide guidance on how to set a scheduled charge on your charger: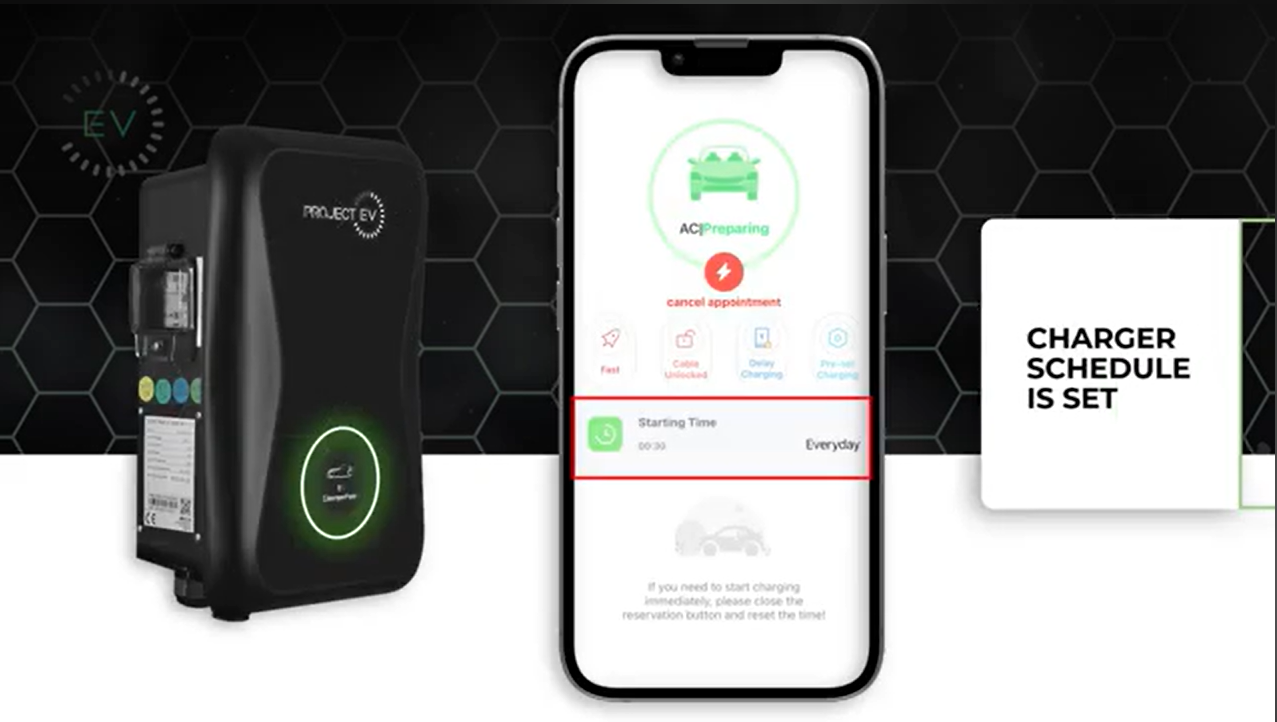 Ensure the charger is in App Mode.
To enable this:

Press the settings icon on the top right corner of the page
Open Charger Settings
Change Method of Control to App
The message "Executed Successfully" will be shown on the screen.

The charger will now automatically reboot into App Mode.
Return to the Home Screen.
Click Pre-set Charging
You can choose to schedule based on the following Pre-set Charge Functions:

Duration - How long you wish to charge for
Cost - How much you wish to spend
Energy - The total in kW you wish to charge

Once you have set your charging amount, you can choose whether to Start immediately or at a certain time
Alternatively, Setting Start Time without setting Duration, Cost or Energy will set to charge until fully charged
If you set a time, you can either set this as a one-off time or - by sliding the icon for everyday - set a daily schedule
Press the Enter icon
On the main screen, it should show that a reservation has been set
Press cancel to stop reserve charging.
FOR FURTHER SUPPORT ON A WIDE RANGE OF FUNCTIONS, PLEASE VISIT Project EV - YouTube
Still Stuck?
If you are still having trouble following our guide, then please get in touch by either starting a live chat with our team, submitting a ticket here or give us a call on 0333 733 0333. We'll be happy to help.