In this guide...
We'll show you how to set up Load Balancing using a Modbus Meter on your Project EV Car Charger.

Please read our step by step instructions below:
These instructions refer to the Eastron SDM 630 meter and should be installed alongside three phase chargers: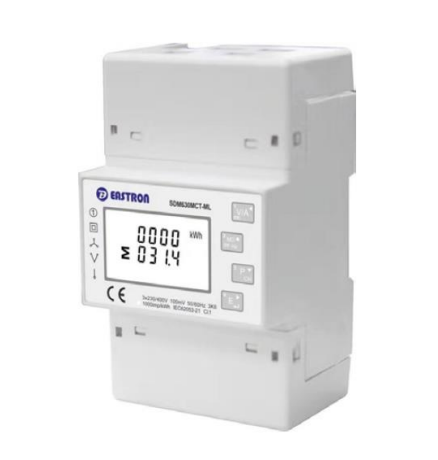 Meter Wiring diagram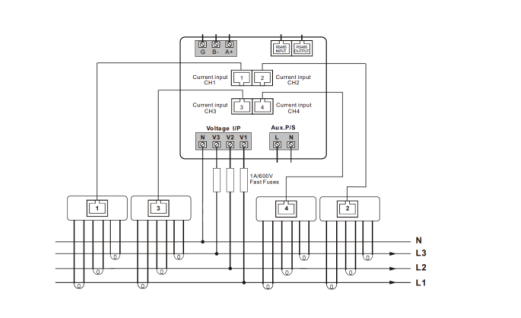 Install the 3 CT clamps provided with the Modbus meter around each supply phase and connect into the meter using the RJ45 cables
3 phase supply connections:

L1 - V1
L2 - V2
L3 - V3
N - N

Auxiliary supply for screen (Aux P/S):

Link required L1 - L
Link required N - N

2 core belden or equivalent cable to be supplied from B- and A+ to the charger
A full, in-depth user manual can be found at EastronEurope.com
Charger Wiring
Located at bottom left of PCB (as shown in picture below)
Use either 485A or 485B (Do not connect one wire into 485A and one wire into 485B as this will show a fault on the unit)
Do not connect one wire in 485A and another in 485B. This will cause 485 fault on the
charger when completed
2 core Belden cable or equivalent from B- and A+ connection on the modbus meter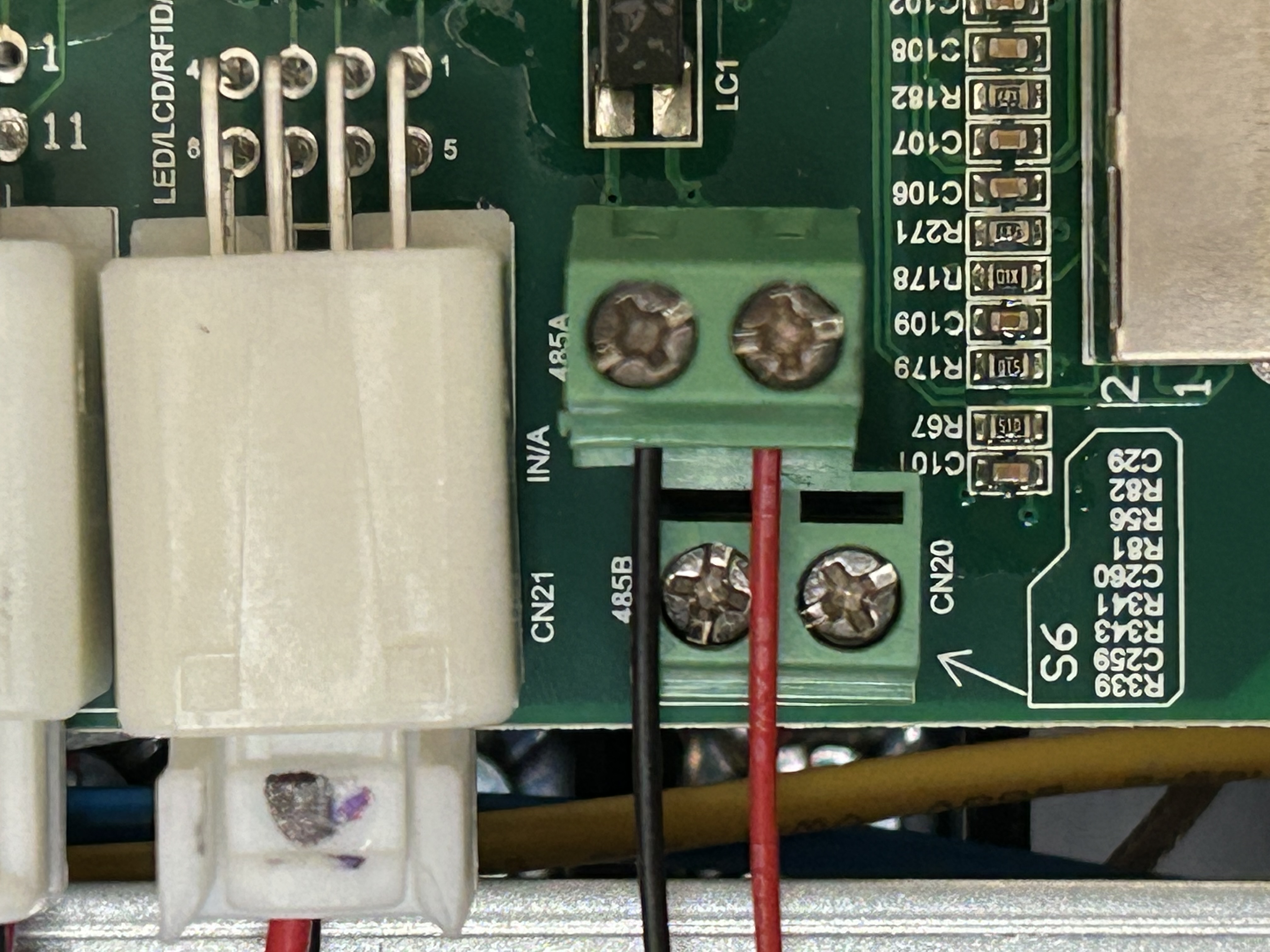 Parameter Settings
Power Allocation Charge - Enabled
Load Balancing Meter Type - Eastron SDM 630
Load Balancing Meter Address - Located on the meter screen (if purchased from Project EV, this value should be "1")
External Max Limit Power - 13kW (60A main fuse) 16kW (80A main fuse) 23kW (100A main fuse)
FOR FURTHER SUPPORT ON A WIDE RANGE OF FUNCTIONS, PLEASE VISIT Project EV - YouTube
Still Stuck?
If you are still having trouble following our guide, then please get in touch by either starting a live chat with our team, submitting a ticket here or give us a call on 0333 733 0333. We'll be happy to help.