In this guide...
We'll show you how to set up your Project EV Charger with the free Project EV App.
Either watch the video or read our step by step instructions below.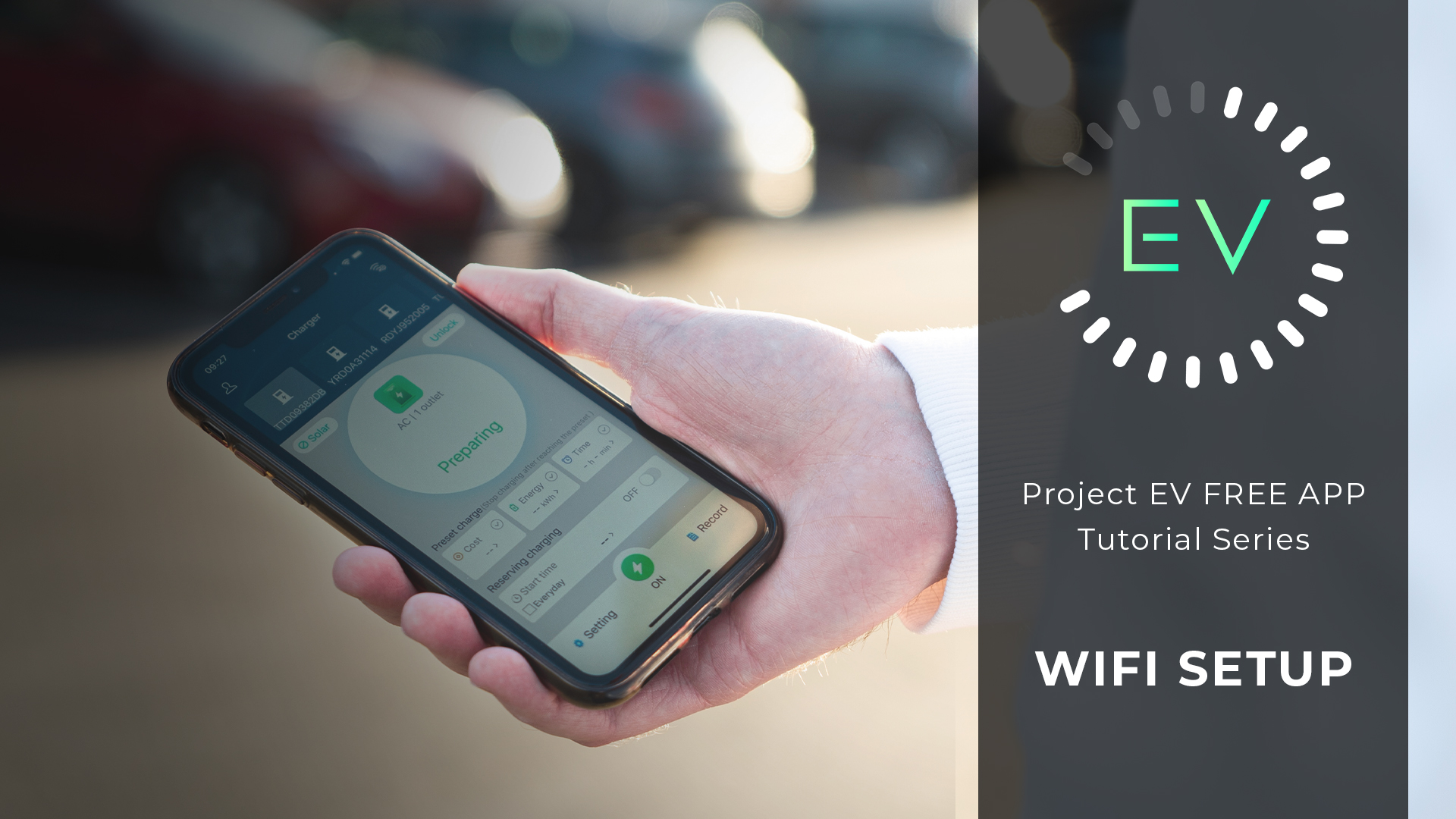 Prefer written instructions? Use our step by step guide below if you need to.
Download the Project EV App (App Store, Google Play Store).
Create new account (complete the form).
Scan the QR / barcode on the charger or Enter the serial number manually via the keyboard on your phone.
Power down the charger at the supply.
Power up the charger (After 90 seconds this will begin to transmit it's own WIFI Hotspot for a further 90 seconds).
Go to your phones WIFI settings and select the charger's serial number displayed in your WIFI SSID available networks.
Enter the default password of '12345678'.
Once connected return to the Project EV App.
Press the WIFI settings symbol (Top Right) to enter the Hotspot Connection Page.
Ensure your serial number is displayed in the WIFI connected box on screen. Select 'Connected, Next'.
This will now display the settings / configurations menu.
Enter the properties WIFI details (ensure the SSID and password is entered correctly, including any capital letters.
Press Save (charger will automatically restart).
Press the back arrow (top left of the screen). Return to the main page in the Project EV App. If the details have been entered correctly and the WIFI strength is strong enough, this will show as an available status, ready for operation.
Still Stuck?
If you are still having trouble following our guide, then please get in touch by either starting a live chat with our team, submitting a ticket here or give us a call on 0800 599 9582. We'll be happy to help.